The 5TH Scream, for the Munch Contest by Adobe
I've painted my own version of Edvard Munch,
The Scream, 
using the amazing brushes brought back to life by Adobe for the contest, in Adobe Photoshop CC.
I've decided to show three faces, each one being a representation of the perception of madness, depression and fear, conditions that Munch was dealing with when he painted the four versions of
The Scream
.
Through that self-portrait, I wanted to capture the movement of fear and to show the anxiety that Munch could have felt at that moment, when the sky turned "Blood-Red", blocking his ears from the powerful scream of nature...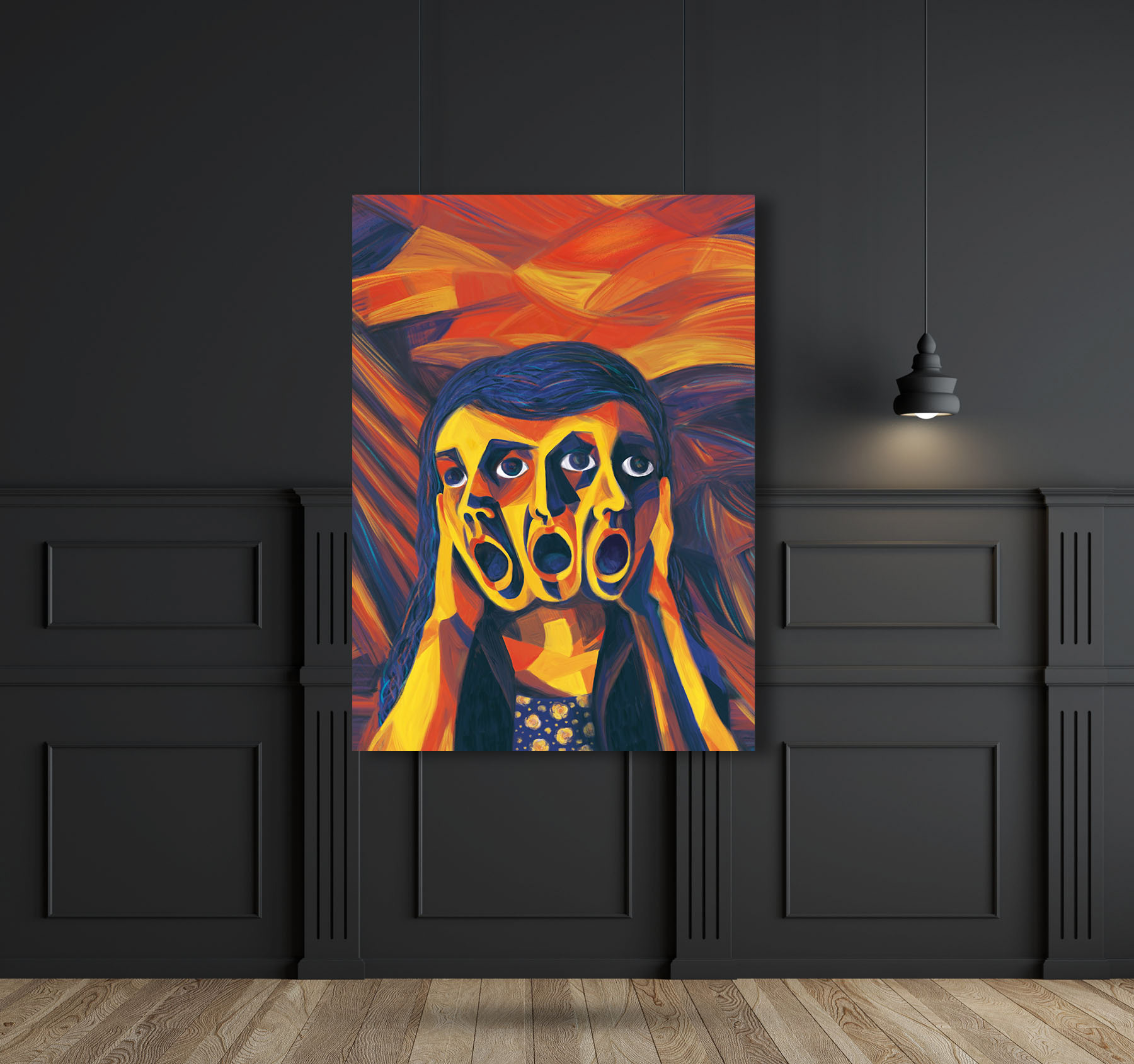 #MunchContest #HiddenTreasure